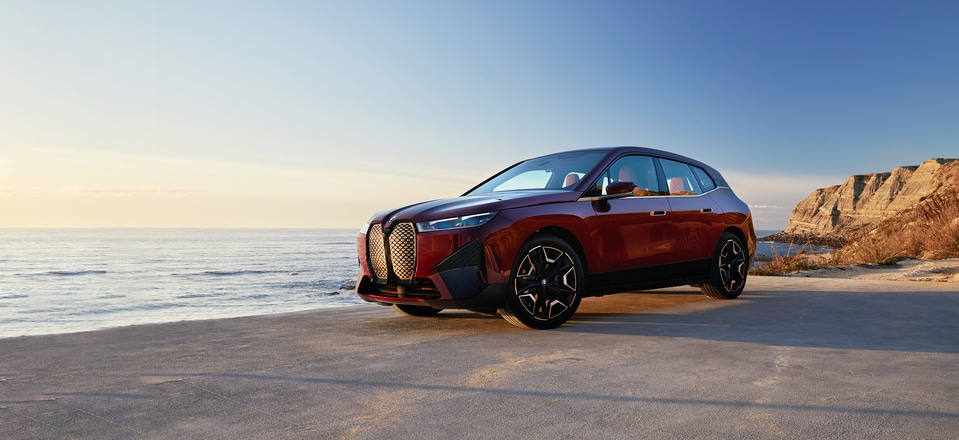 New BMW iX
Electric Vehicles for Sale in Scranton, PA
Discover the New BMW iX in Scranton, PA
When it comes to the future, very few brands a truly making steps forward. BMW is a brand that is shaping the landscape of the automotive industry with its new electric vehicles. Discover the new 2023 BMW iX today at Tom Hesser BMW. While BMW has produced electric vehicles before, marked by the "I" in their model names, the iX is ready to raise the bar once again.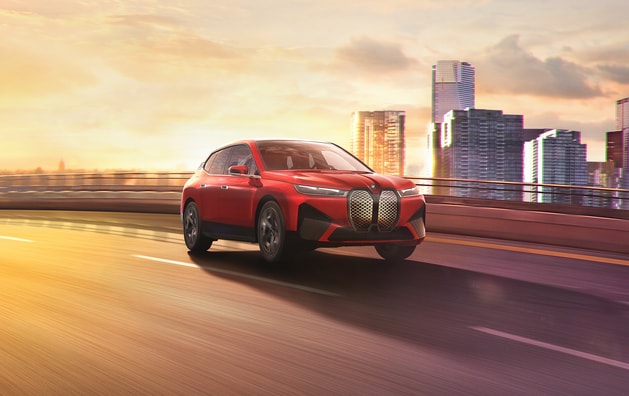 Performance
The BMW iX is ready to deliver the thrill of a lifetime with its exhilarating performance. All-wheel drive combines with 516 horsepower and 564 pound-feet of torque to provide traction and a high level of maneuverability and power. Drivers can reach 60 mph within 4.4 seconds. With this powertrain, the iX is perfect for any weather, especially the winter. And with a new BMW iX M60 performance model on the way, there is a lot to look forward to.
Build Your Own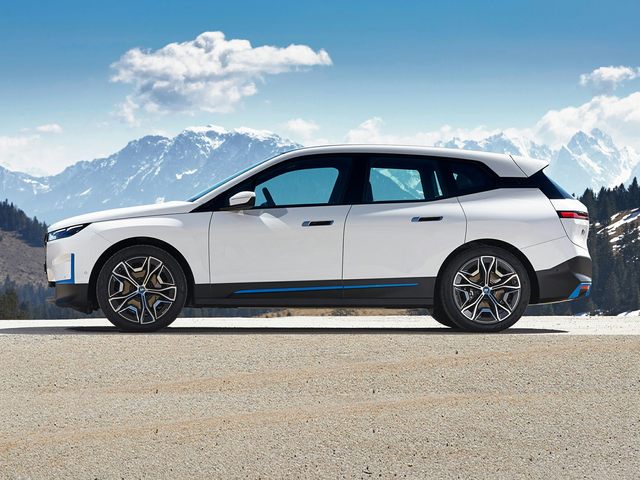 Charging & Range
Drivers can charge their iX through DC Fast Charging and will receive two years of complimentary charging with Electrify America. Every iX is also equipped with the new Flexible Fast Charger Plus, which you can charge at home with the BMW Wallbox. Worried about range? The iX delivers up to 324 miles on a full charge.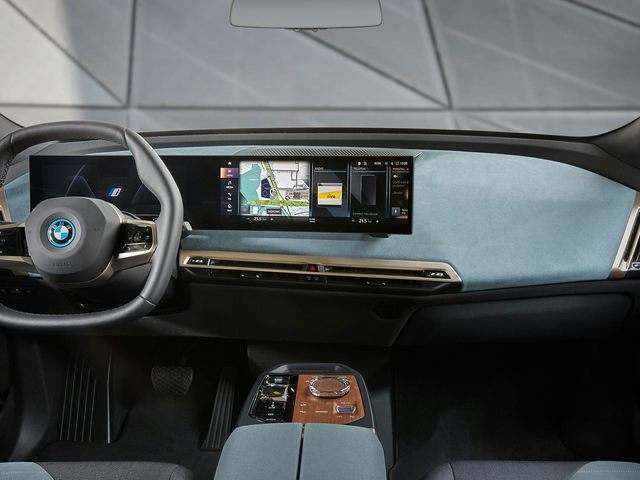 Interior & Technology
The interior of the iX is both modern and minimalistic. It features many high-tech items, such as a large touchscreen on the dashboard. One unique piece of technology very few vehicles have is the iX's electrochromic shading on its large panoramic sunroof. When it comes to safety, drivers can expect to find a host of driver assistance technologies.
Trims & Packages
For the moment, the iX comes in one trim: the BMW iX xDrive50. This trim is available to be custom-built, with unique packages available, such as the Convenience, Premium, and Sport packages. There will be a BMW iX M60 model coming soon.
Reserve Your New BMW iX with Tom Hesser BMW
Ready to reserve your new BMW iX? Our knowledgeable sales team is happy to assist you in doing so. If you have any questions about electric vehicles, feel free to ask. Contact us to learn how to pre-order, and remember that you can customize your BMW iX using our Build Your Own tool.